Fresh Films had to create winter story in October. We went to Turkey. We needed to have real snow under the car's weels to create realistic winter scene. During the shoot everyone on set thought that there is enough snow in the frame. Of course it wasn't the end of the story 😉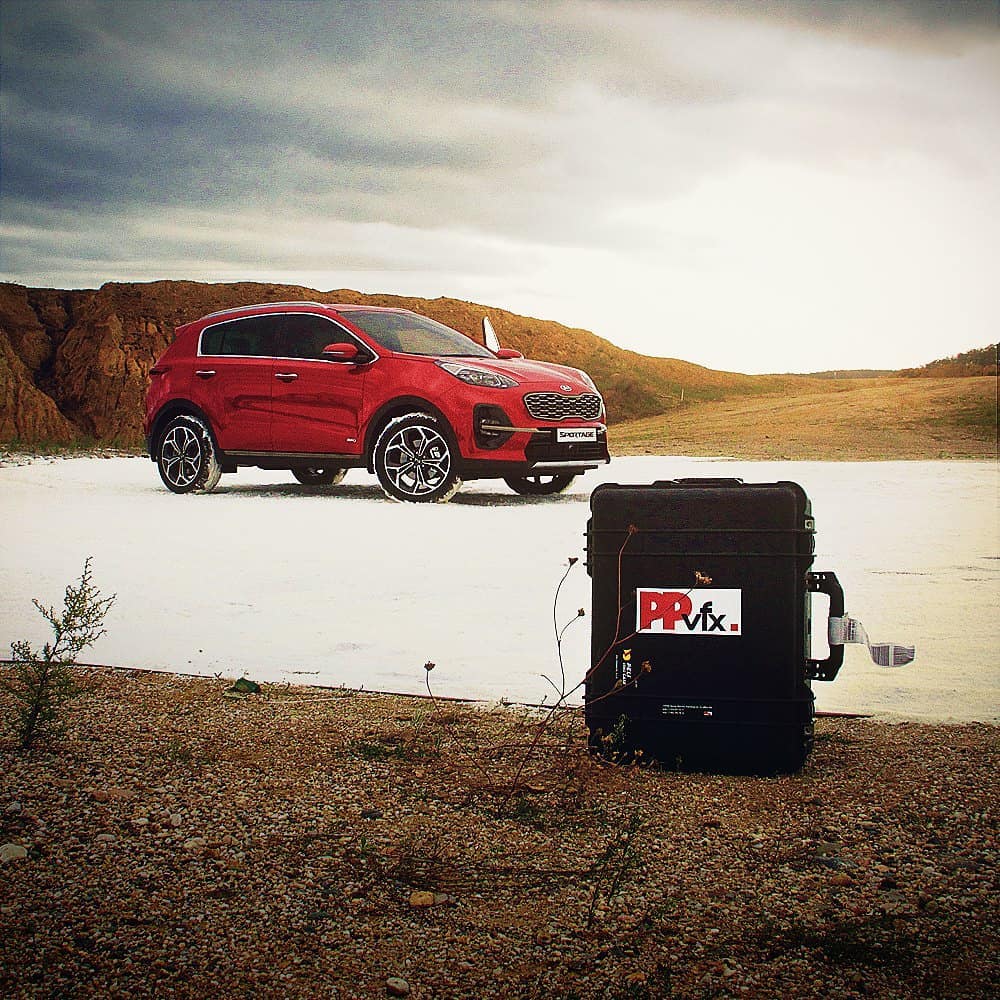 When we came back to the office both we and client realized thet we need much more snow. We wanted to see s flow of snow coming out from car's weels.

We created a surface covered with snow and placed 3D model of KIA on it. Then we recreated car movement and composed CG generated snow with real car.

Why didn't we just create the whole scene in post production? Huh! That's a good question! Maybe next time? 😉